THERMAL CERAMICS IN ALUMINUM AND STEEL INDUSTRY
Advanced Monolithic Refractories for Lining Aluminum Melting & Holding Furnaces
History of Refractory Linings in Aluminum Melting Furnaces
Melting & holding furnaces traditionally lined with brick.
Tri-Mor monolithic refractories first used in roof and upper walls.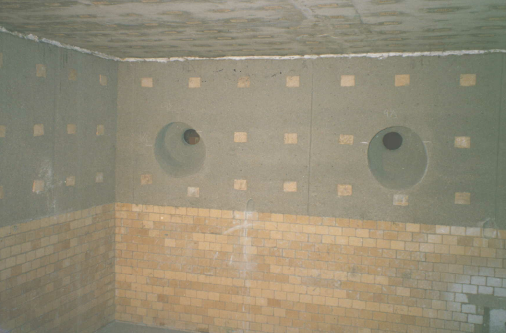 History of Tri-Mor Monolithic Linings in Aluminum Furnaces
Introduction of Low Cement Castables
In 1980's Tri-Mor Low Cement Castables first used in high wear areas such as ramps.
Tri-Mor LCC's have ultrahigh strengths and good abrasion resistance.
Good performance in these areas increased their used to other areas of the furnace.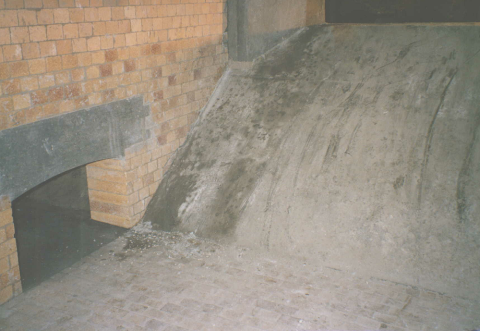 Alcast Extra Installed into hearth of 80T capacity holding furnace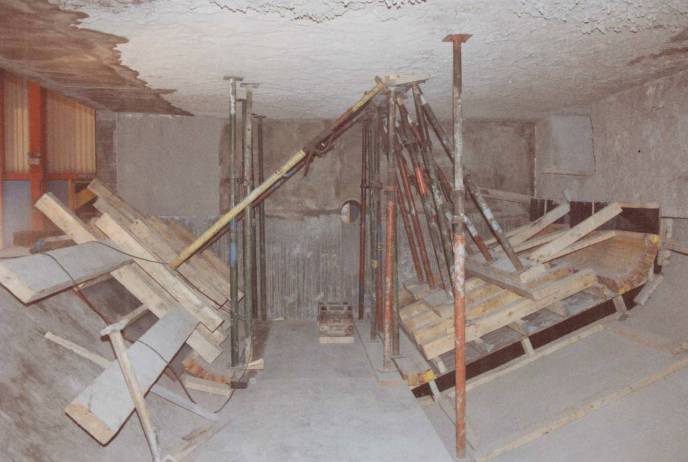 Failure Mechanisms of Refractory Linings in Aluminum Furnaces
Corundum growth
Mechanical damage
Metal penetration
Thermal shock
Erosion
Chemical attack
Corundum Growth in Furnace Linings
Hard, high temperature form of aluminum oxide
4Al(l)+ 3SiO2(s) 2Al2O3(s) + 3Si(l)
Reduces furnace operating efficiency
Eventually leads to premature failure of refractory lining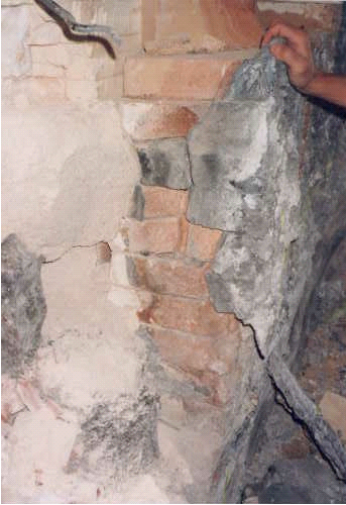 Factors Affecting Corundum Growth
Temperature
Alloy Composition
Furnace Atmosphere
Furnace Housekeeping
Refractory Lining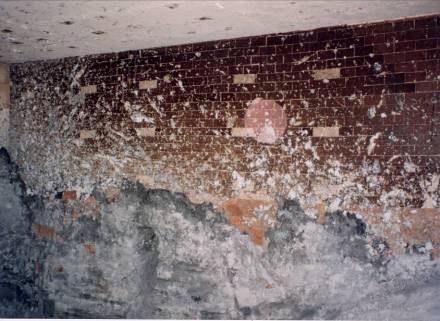 Effect of Furnace Temperature on Corundum Growth
Increasing furnace temperatures has a dramatic effect on formation of corundum
Particularly with alloys high in Silicon
IRON & STEEL - REFRACTORIES FOR PRODUCTION & TREATMENT
Steel plant – scheme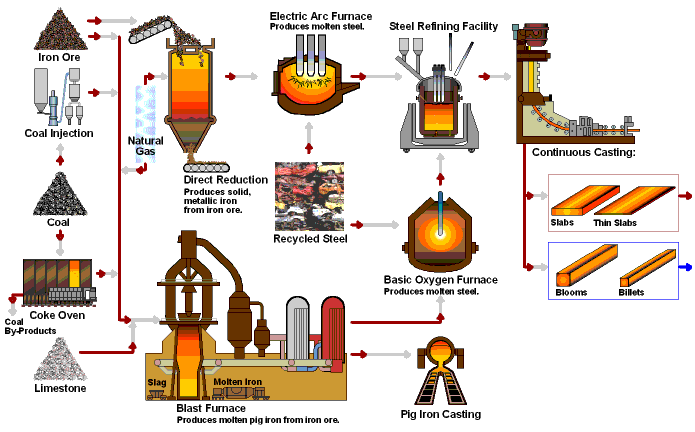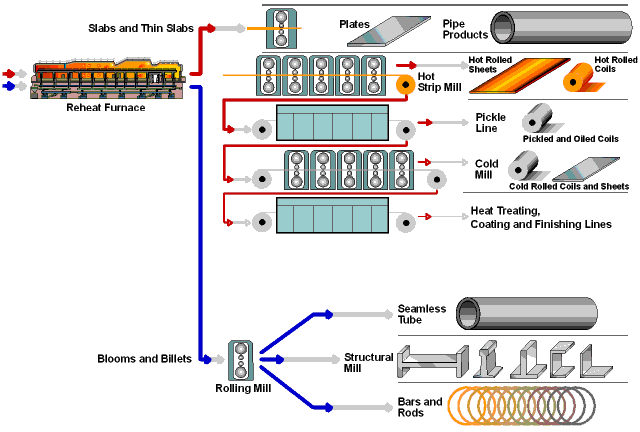 Walking Beam Furnace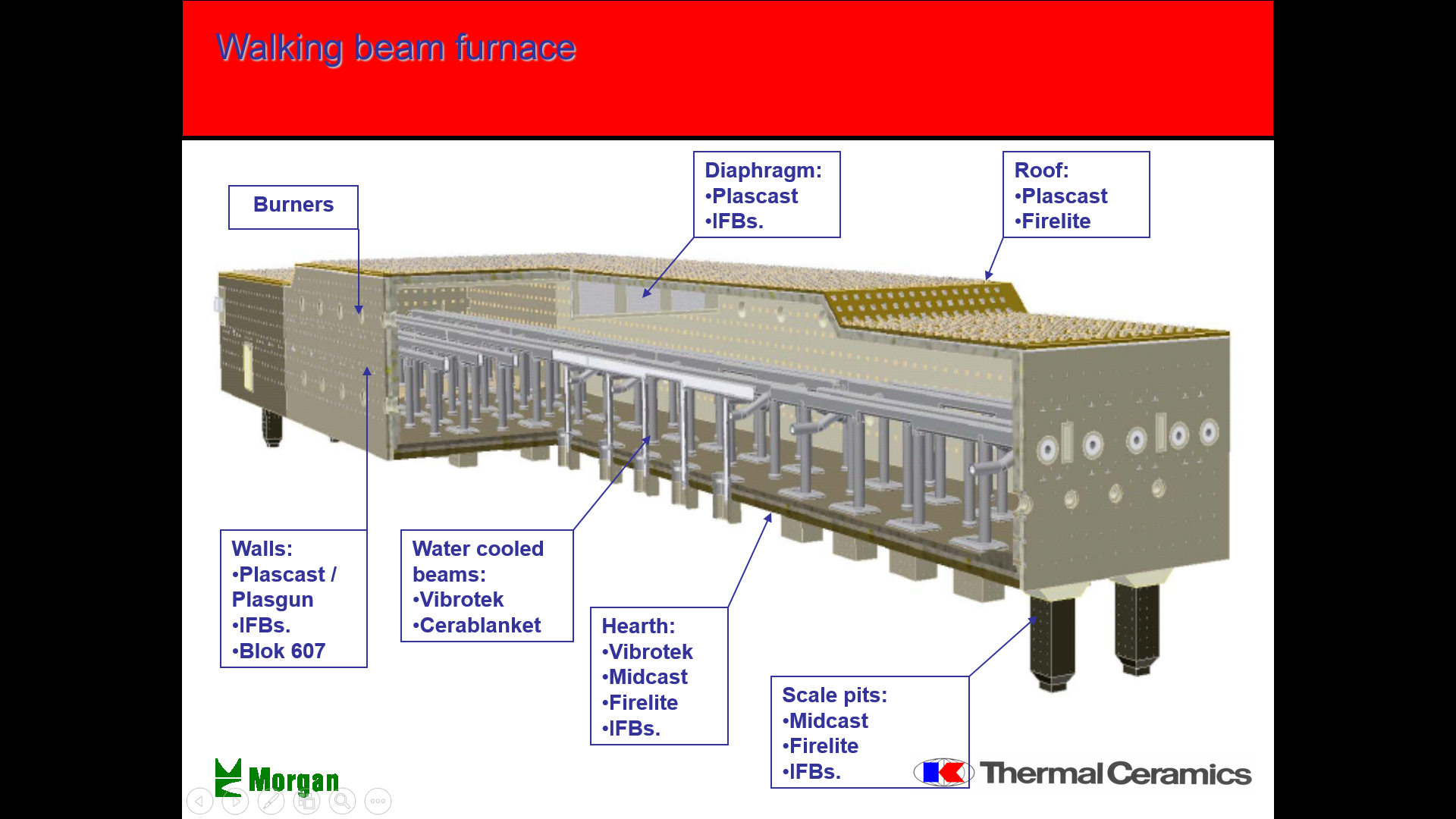 Pipe Reheat Walking Beam Furnace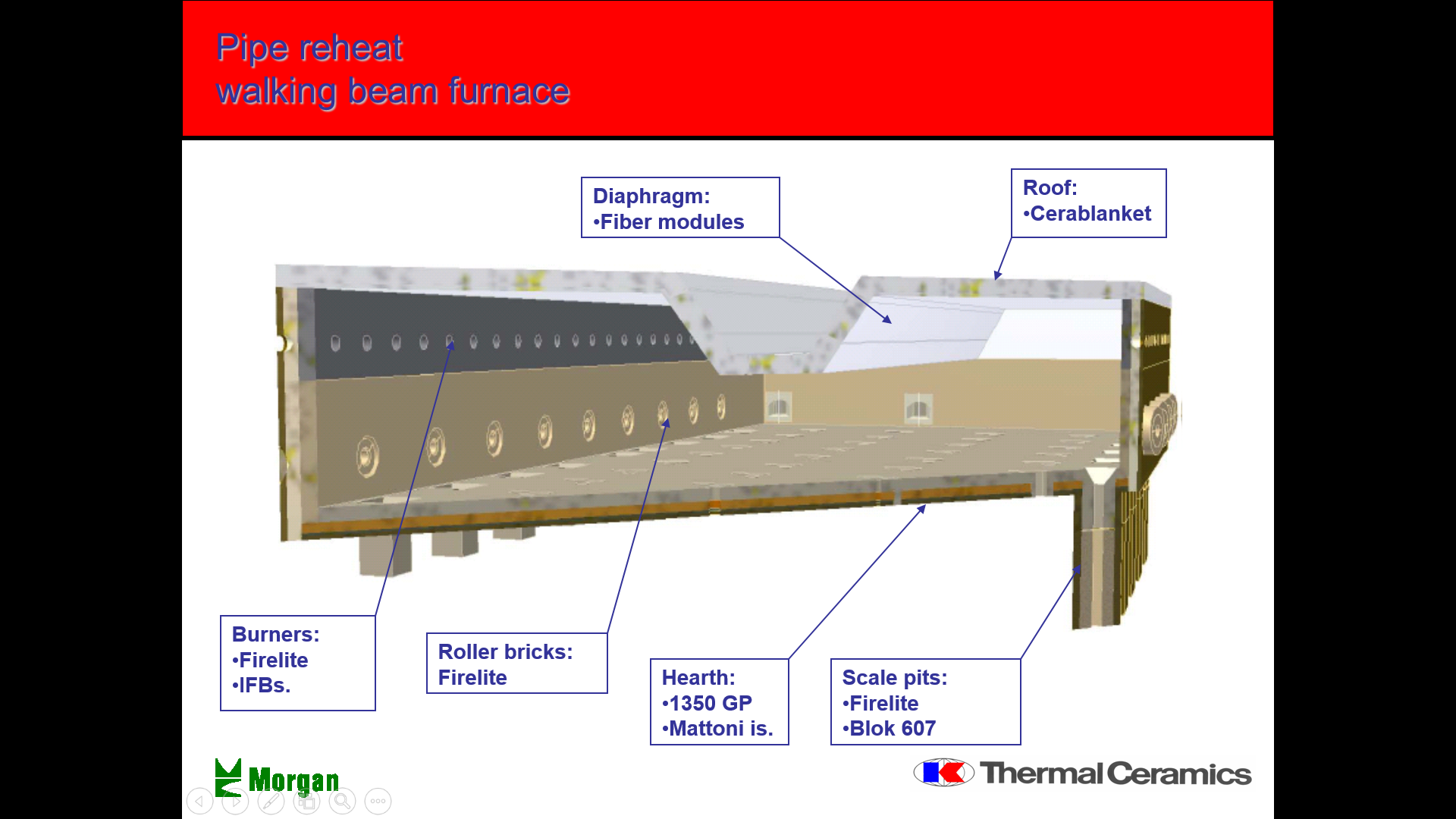 Walking Hearth Furnace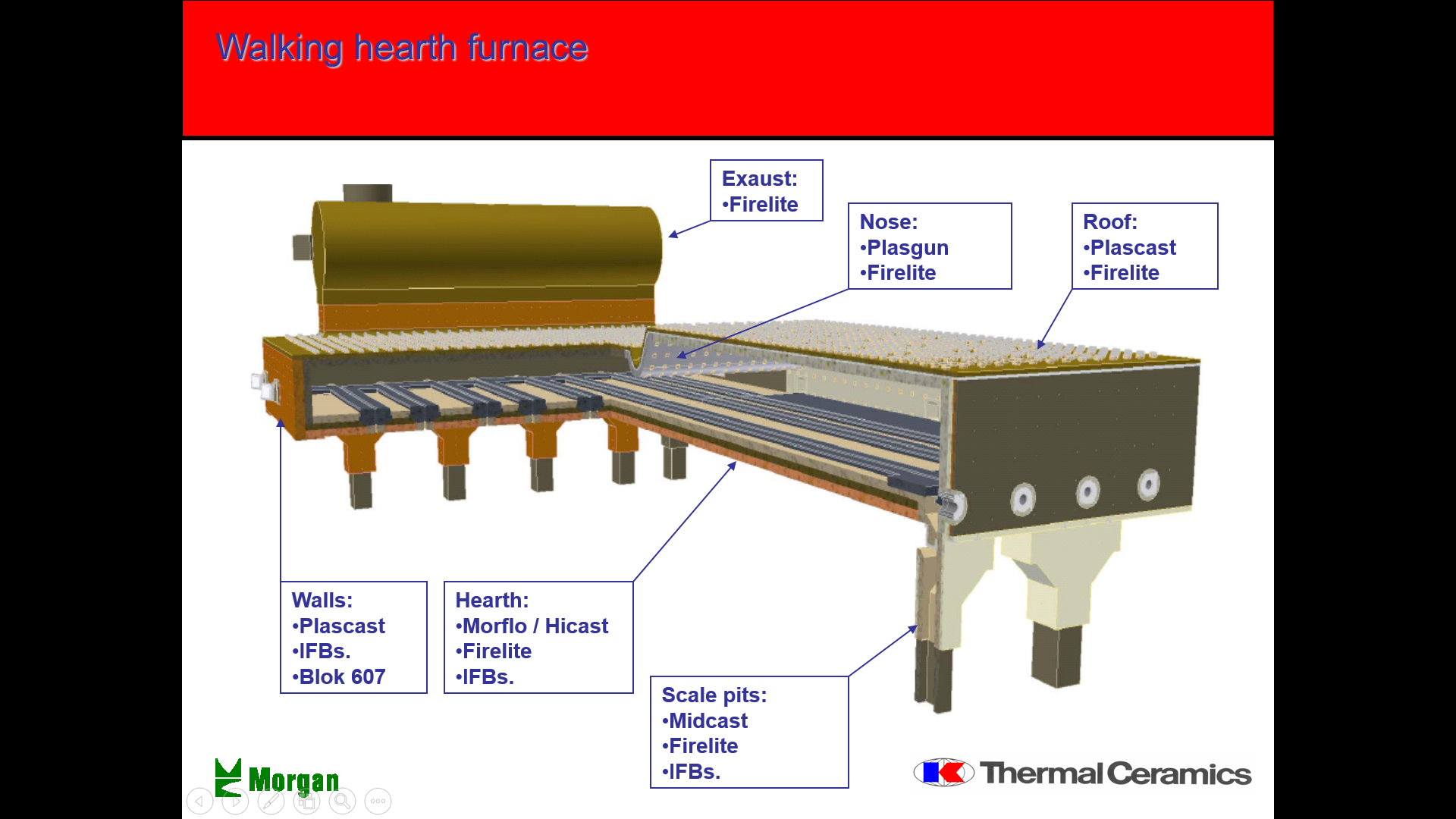 Pusher Furnace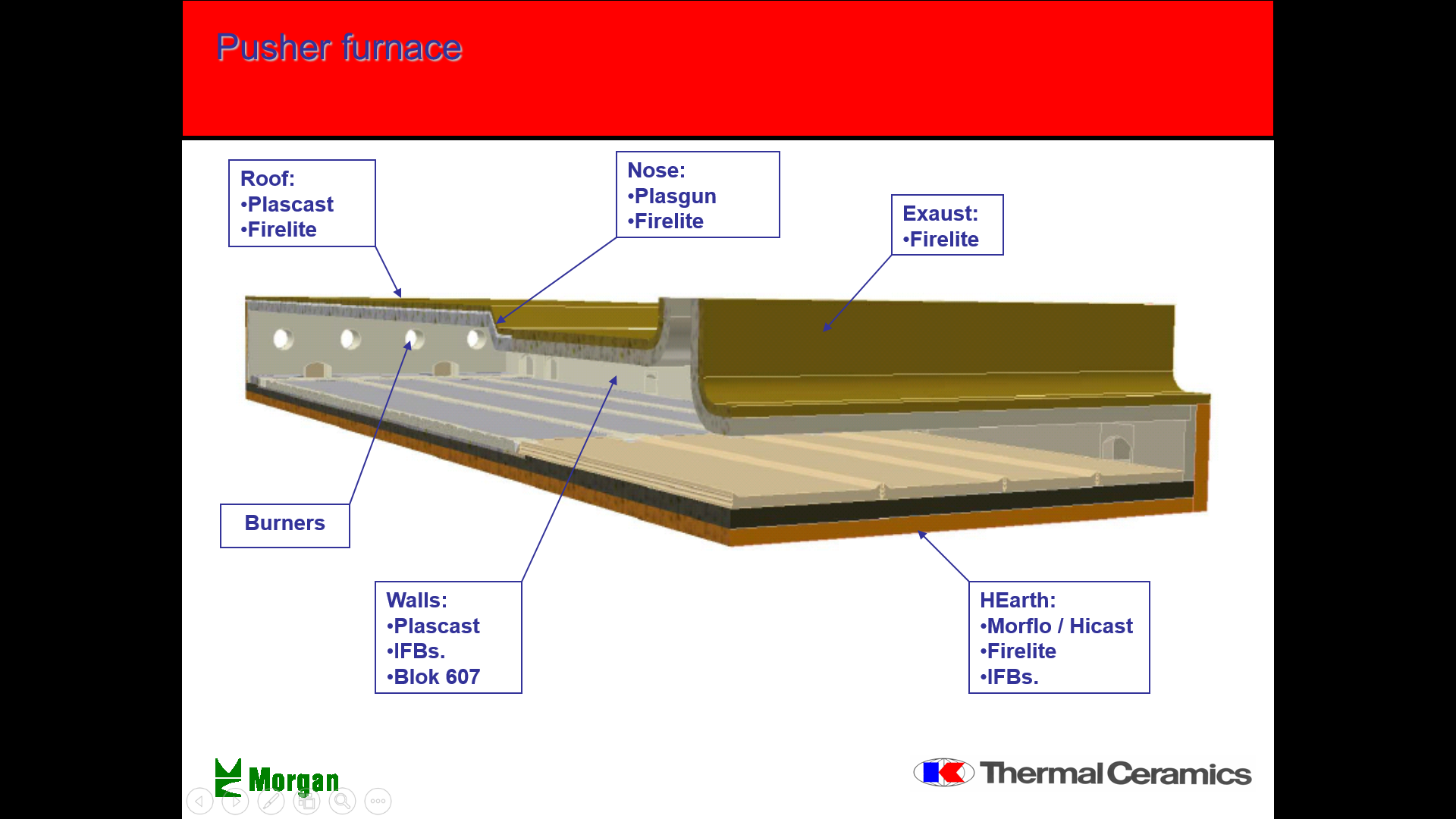 Rotary Hearth Furnace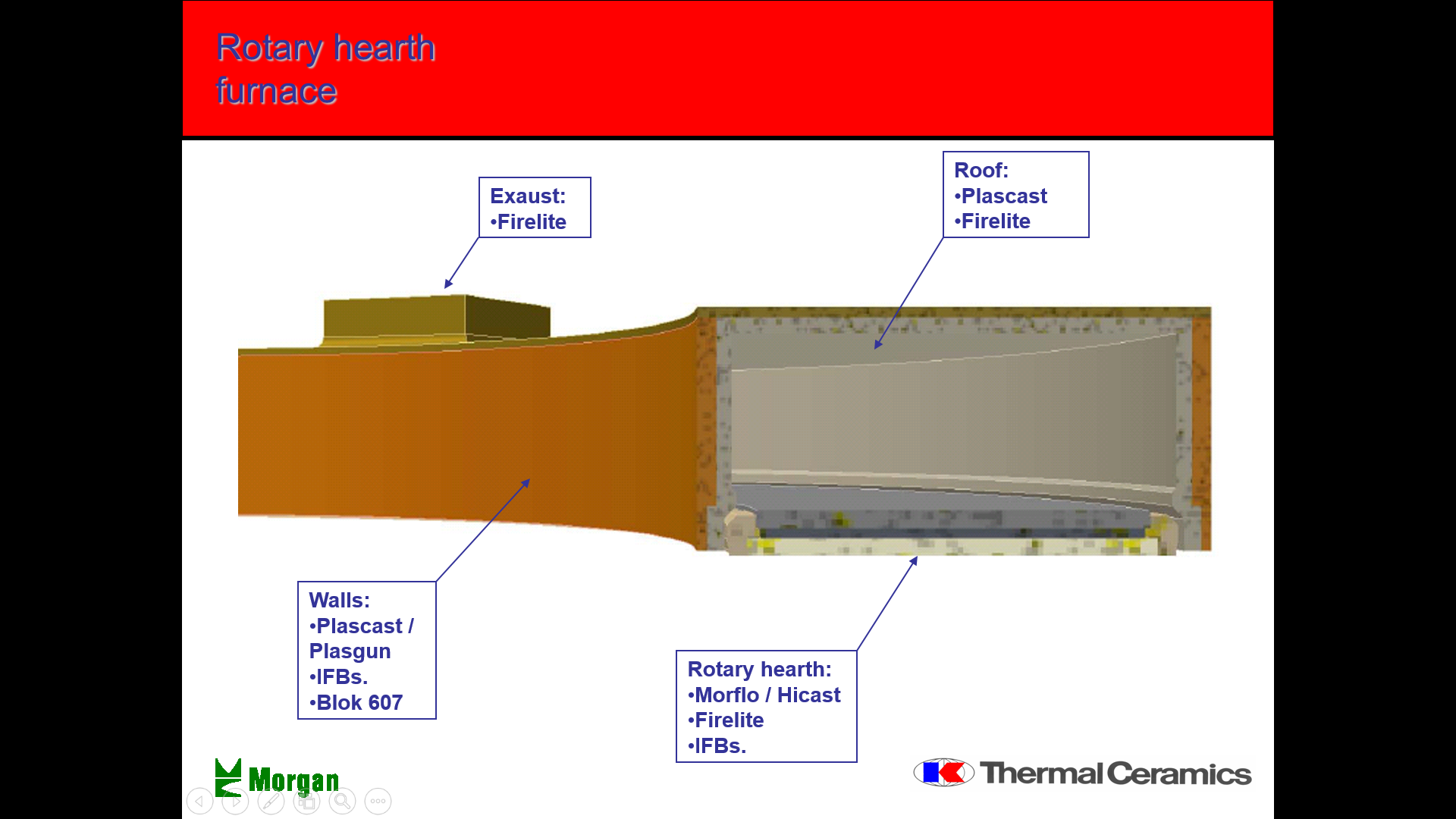 Bogie Furnace for Heat Treatment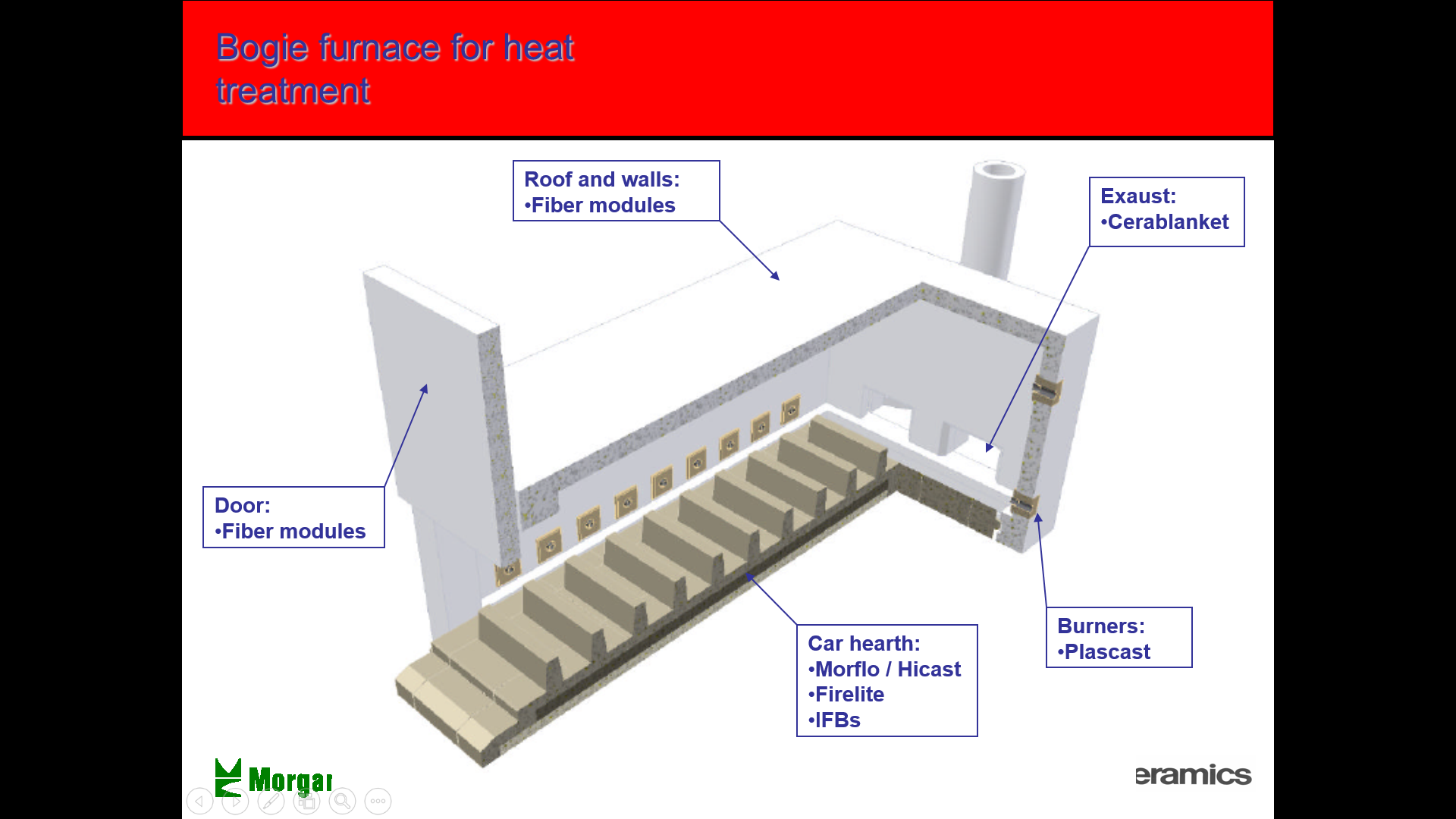 Strip Galvanizing Line (1): Preheating & Free flame Sections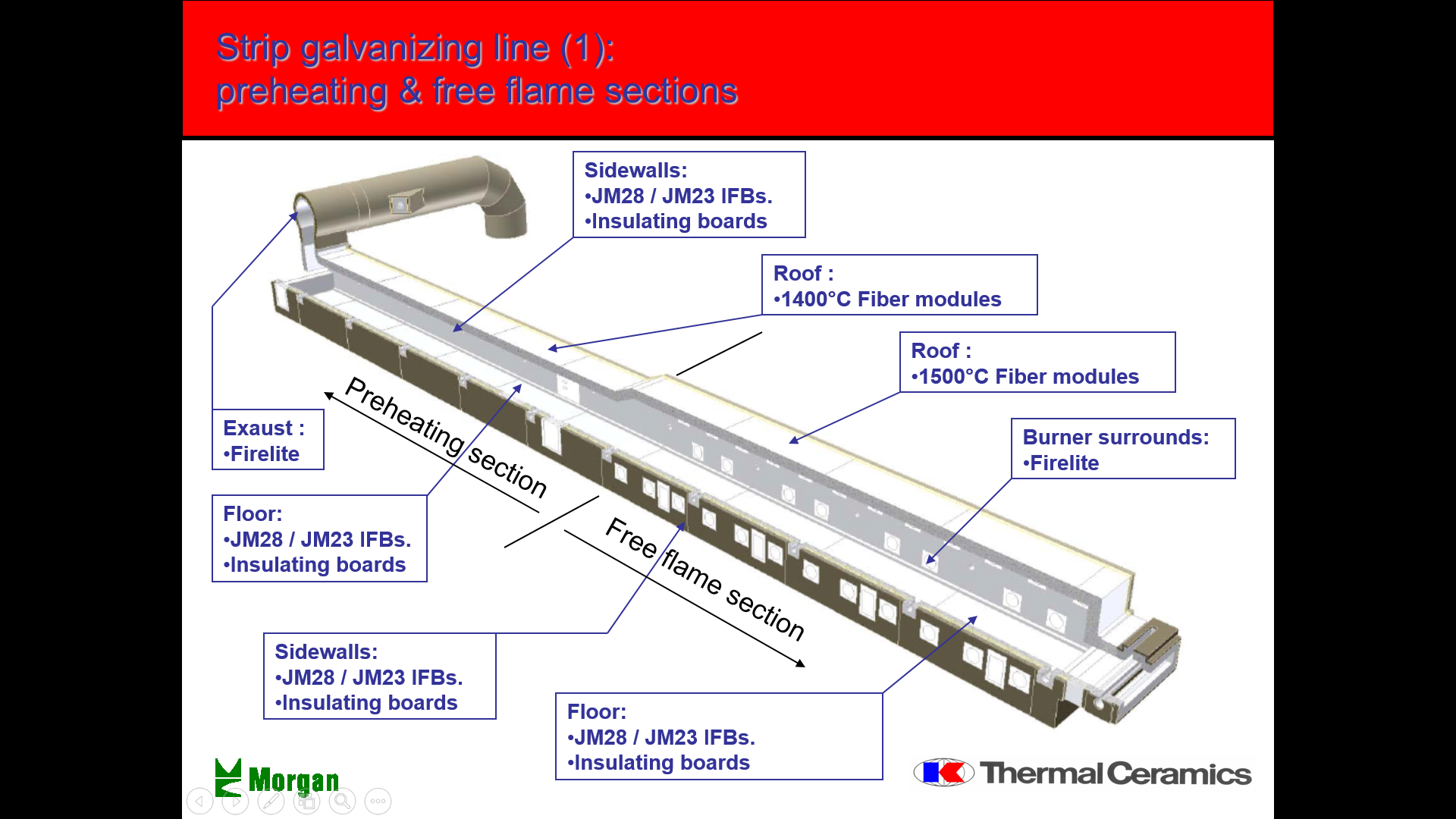 Strip Galvanizing Line (2): Radiant Tube & Connection Sections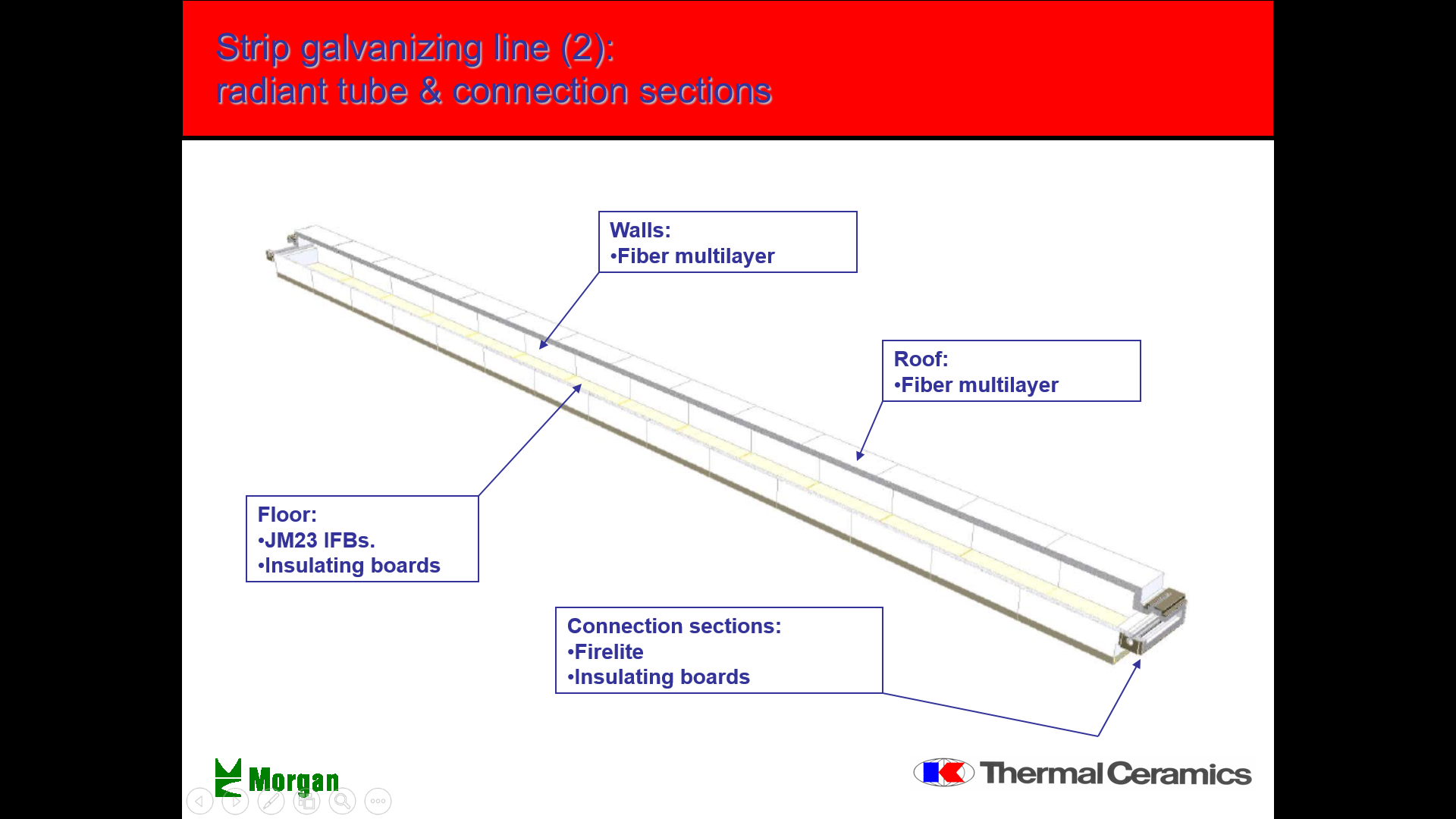 Strip Galvanizing Line (3): Hot Bridle & Dip Bath Sections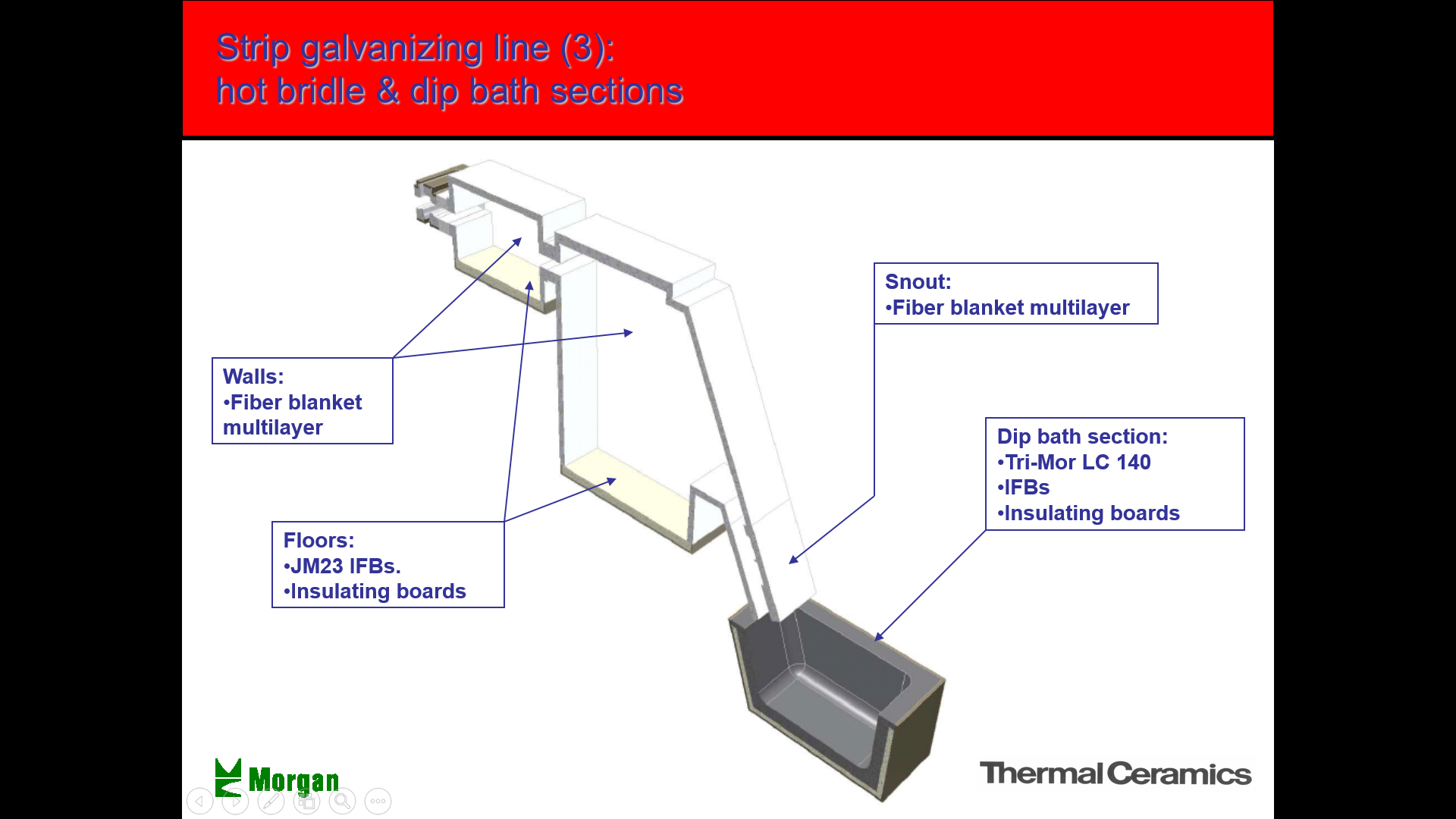 Bell-Type Furnace